COVID HOURS - Until further notice we will be open:
Monday - 5.00pm to 8.30pm (Dinner Only)

Tuesday - 5.00pm to 8.30pm (Dinner Only)

Wednesday - 12.00pm to 3.00pm and 5.00pm to 9.00pm

Thursday - 12.00pm to 3.00pm and 5.00pm to 9.00pm

Friday - 12.00pm to 3.00pm and 5.00pm to 9.00pm

Saturday - 12.00pm to 3.00pm and 5.00pm to 9.00pm

Sunday - 12.00pm to 3.00pm and 5.00pm to 8.00pm
Due to the current COVID 19 restrictions there is a 90 minute seating time for all reservations.

During this time, if you would like to book, please call us on 02 4998 7550 or fill in the Group Bookings and we will get back to you asap.
We appreciate you calling OUTSIDE of service times (12 - 3 and 5 - 9) and we will assist you without a rush.
Thank you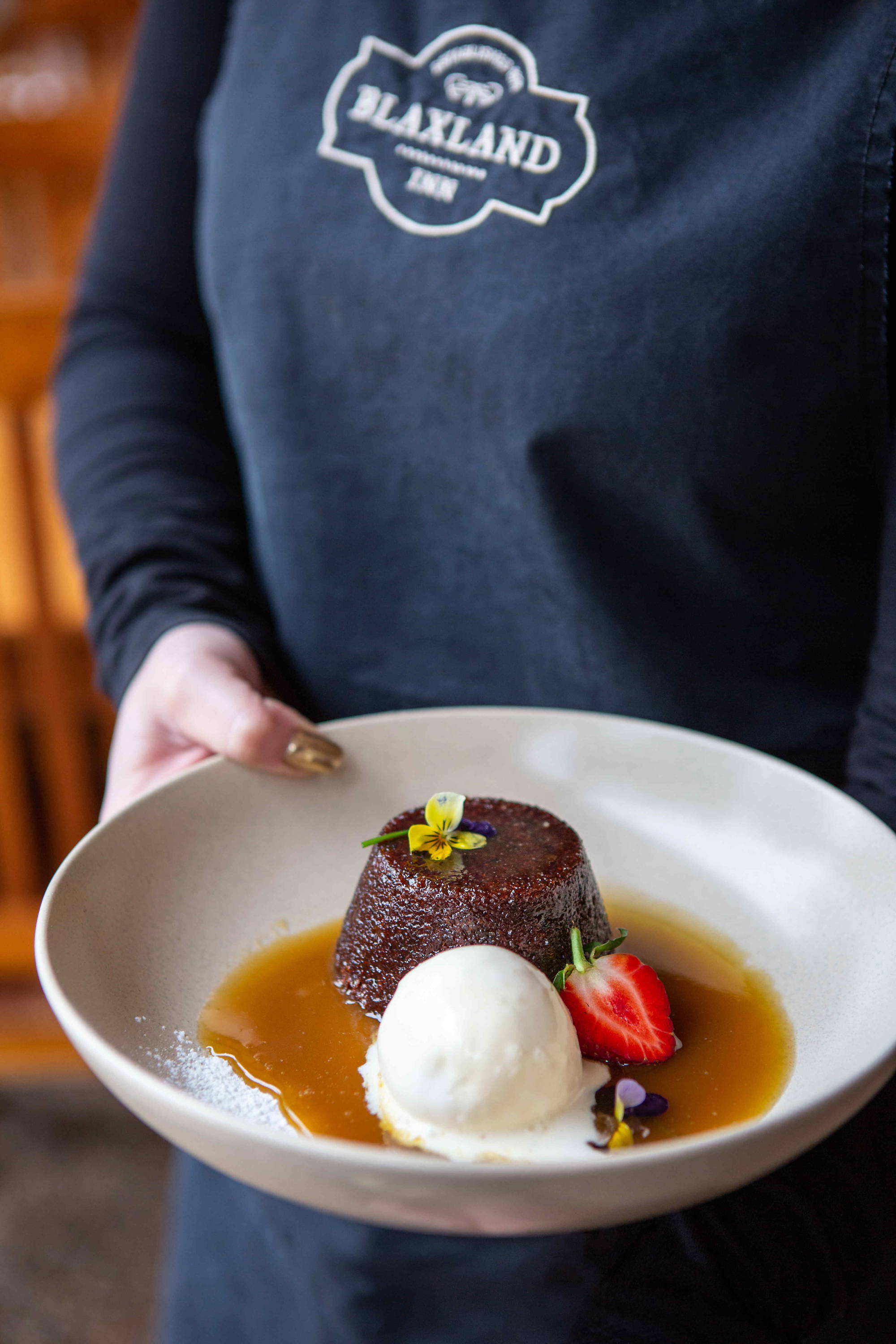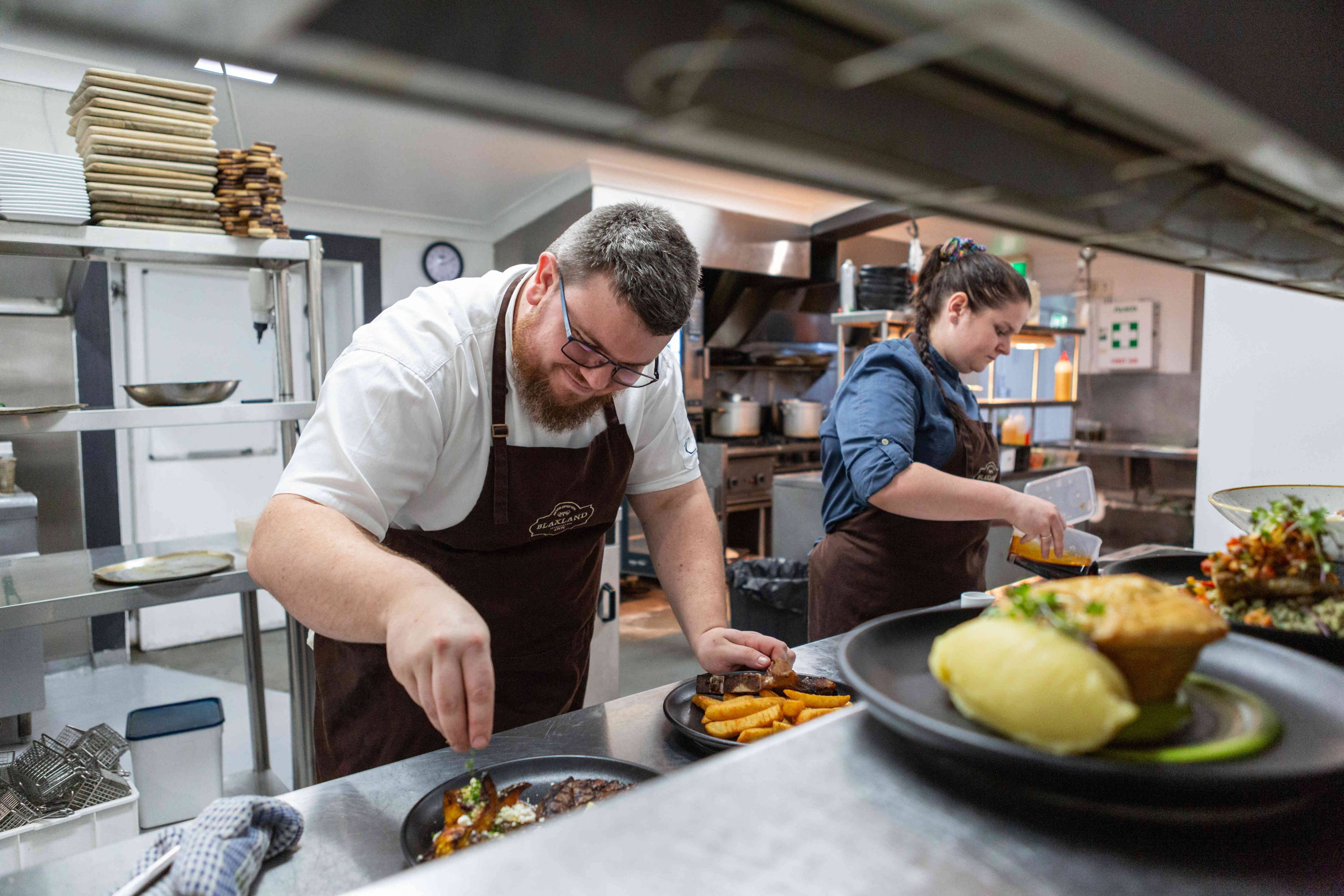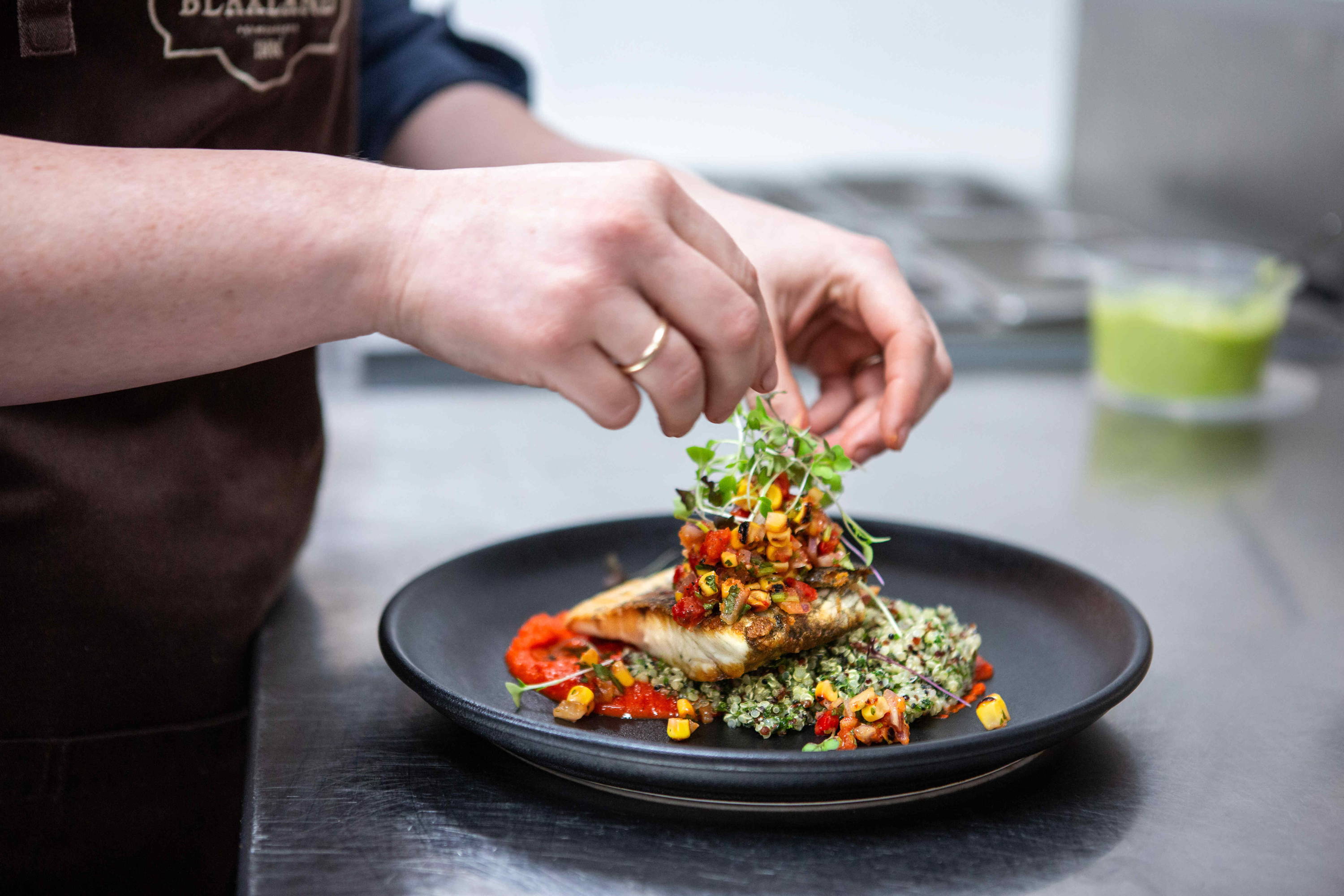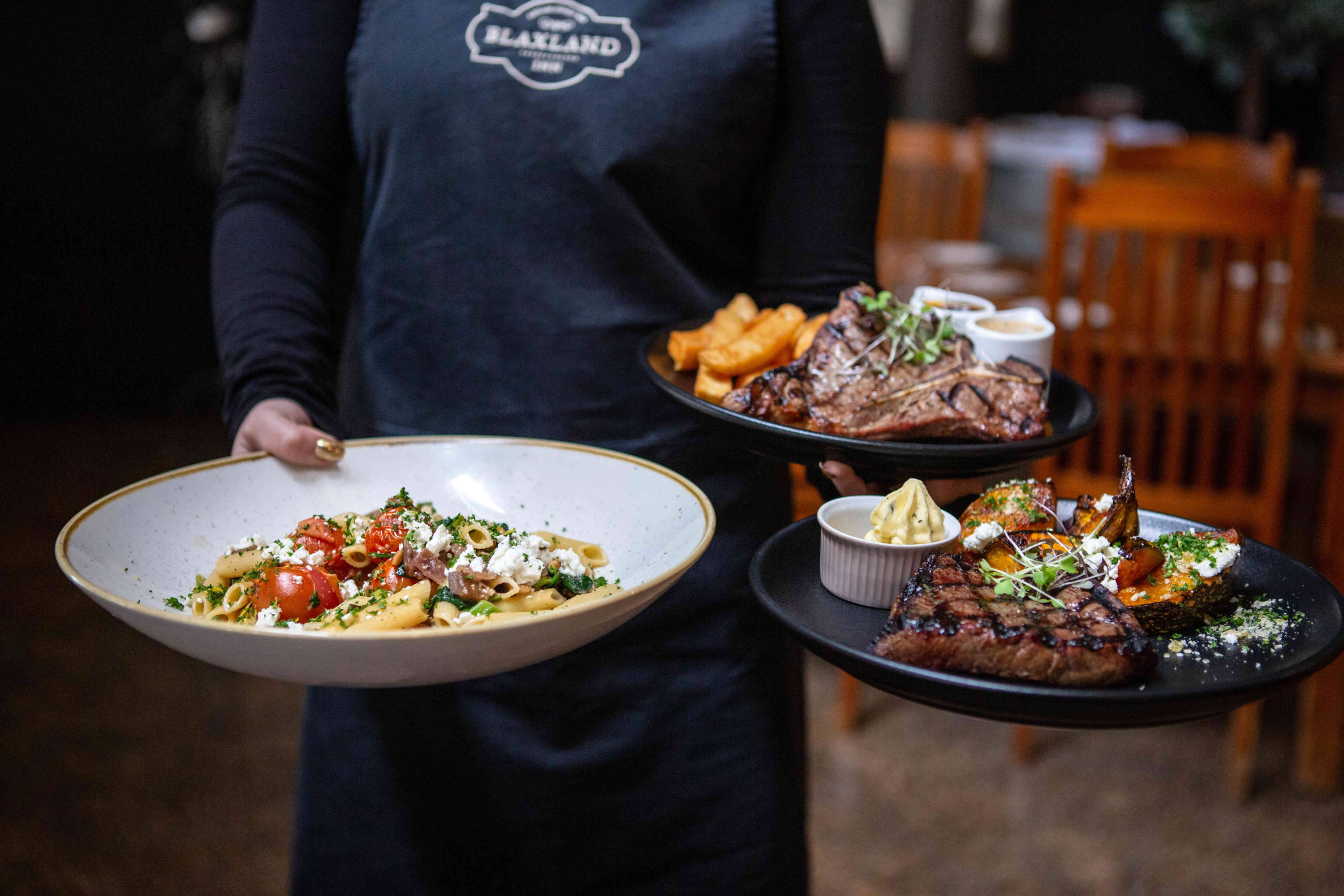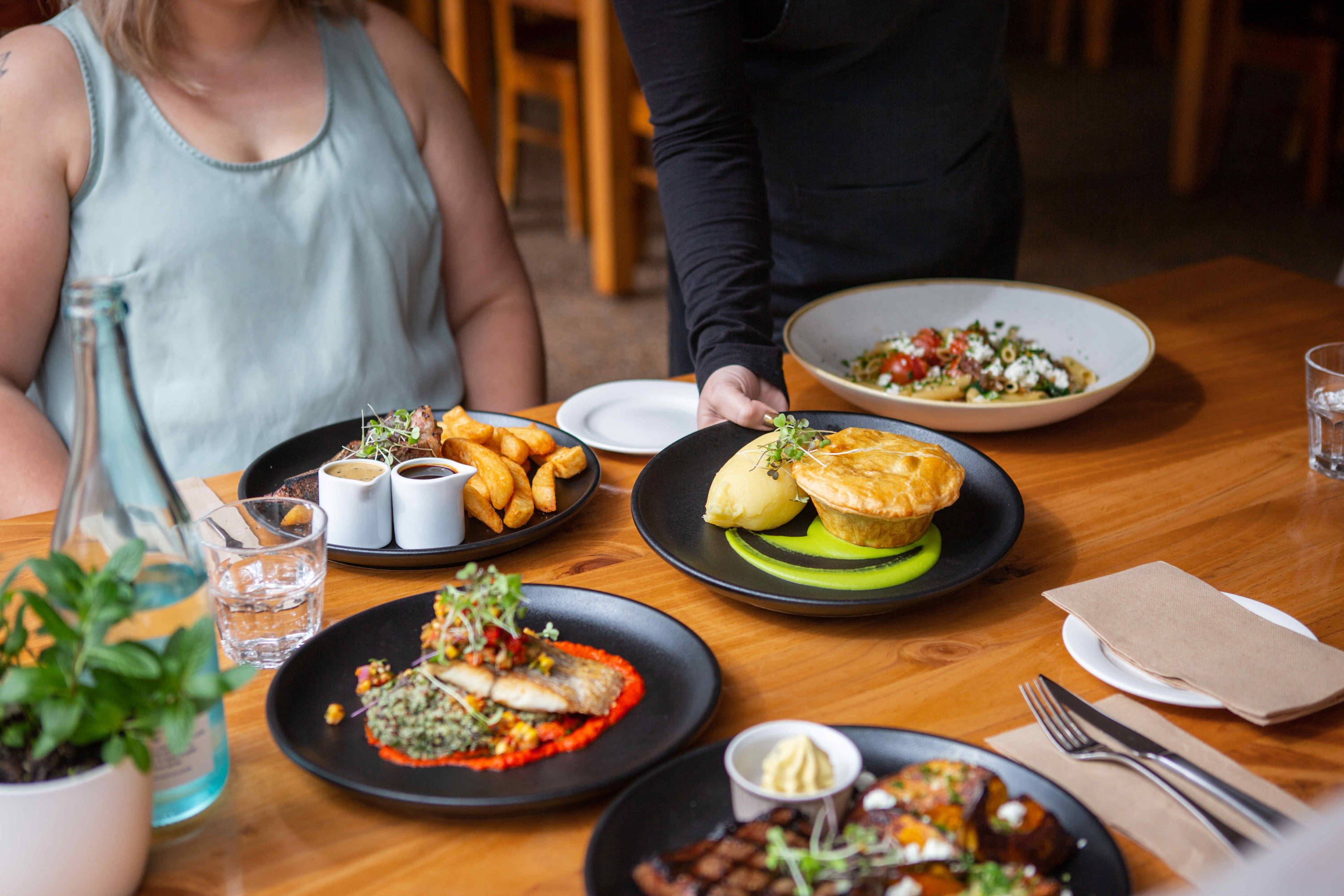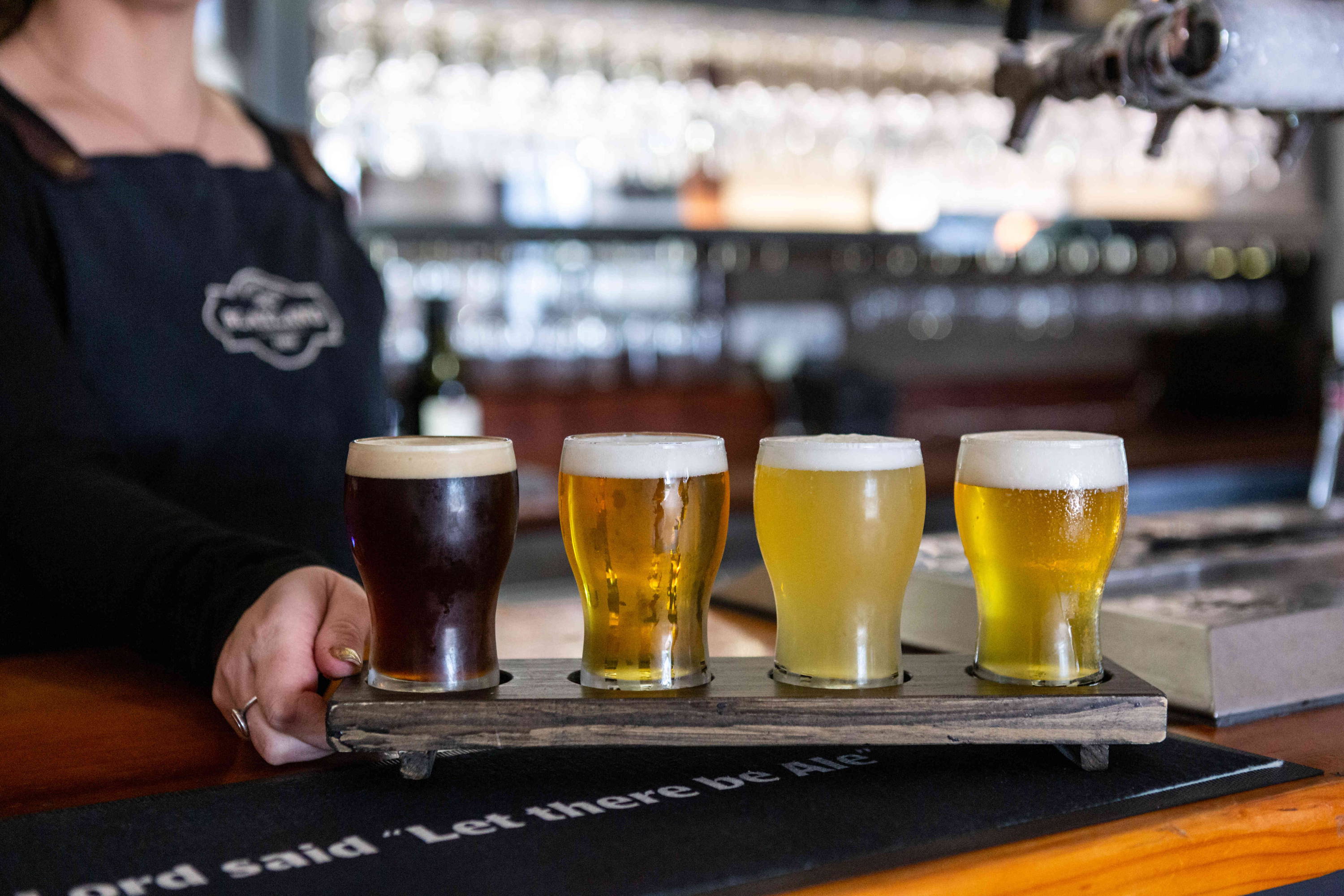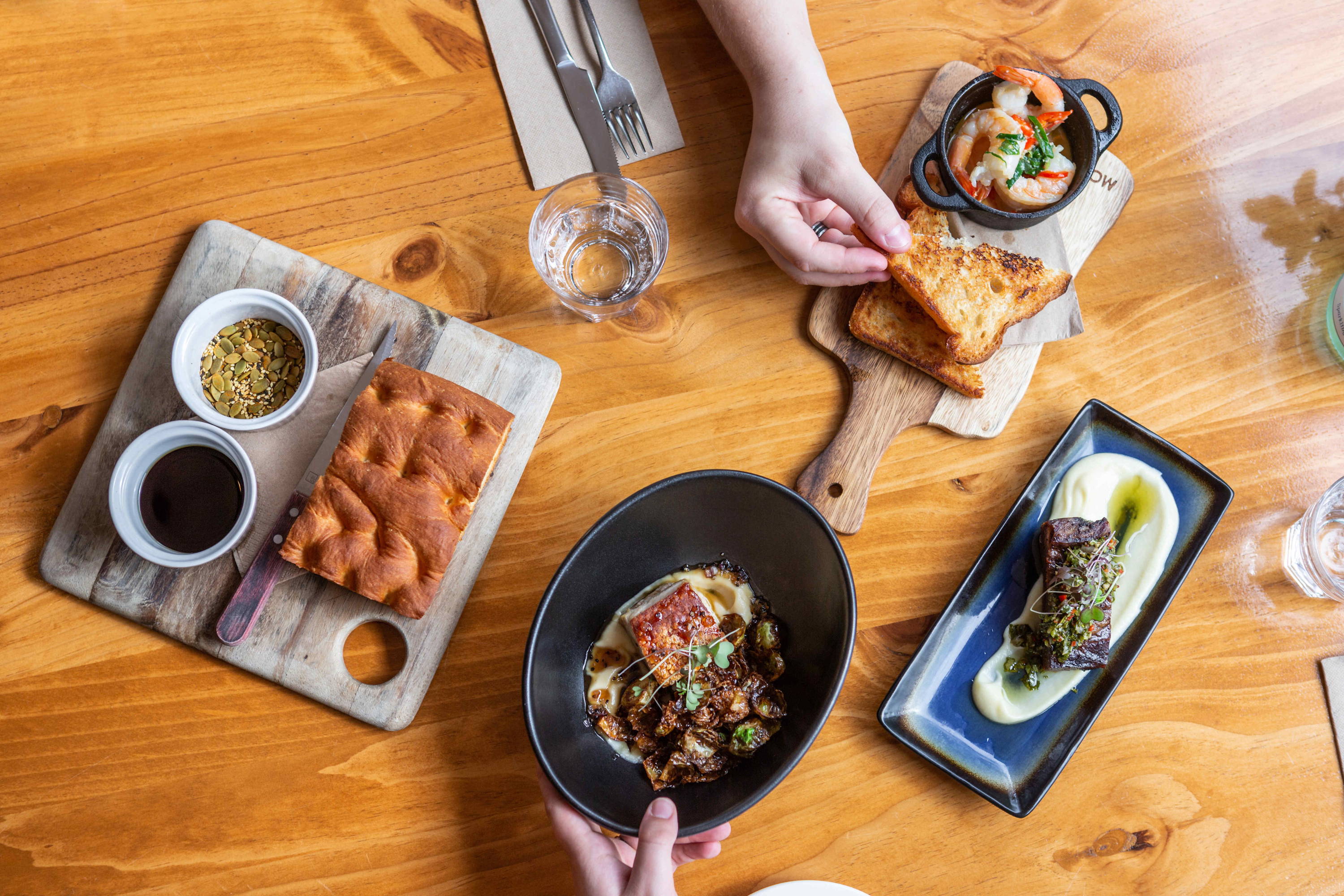 GROUP BOOKINGS TERMS AND CONDITIONS
Please be advised that confirmation of numbers will be required 1 days prior to reservation. If group attends with less numbers on the day, we will be required to charge for the confirmed amount. $50per person will be retained from your deposit for any nonattendance after the confirmation of numbers 1 day prior to your booked date.

Reservation times are extremely important due to the capacity restrictions and 90 minute scheduled seating times.
Please be advised that we do not split bills and require credit card payment only. Your guests beverages will be put to this same bill as there is no personal service at our bar area. Please inform all your guests of these requirements to eliminate confusion at the end of your dining.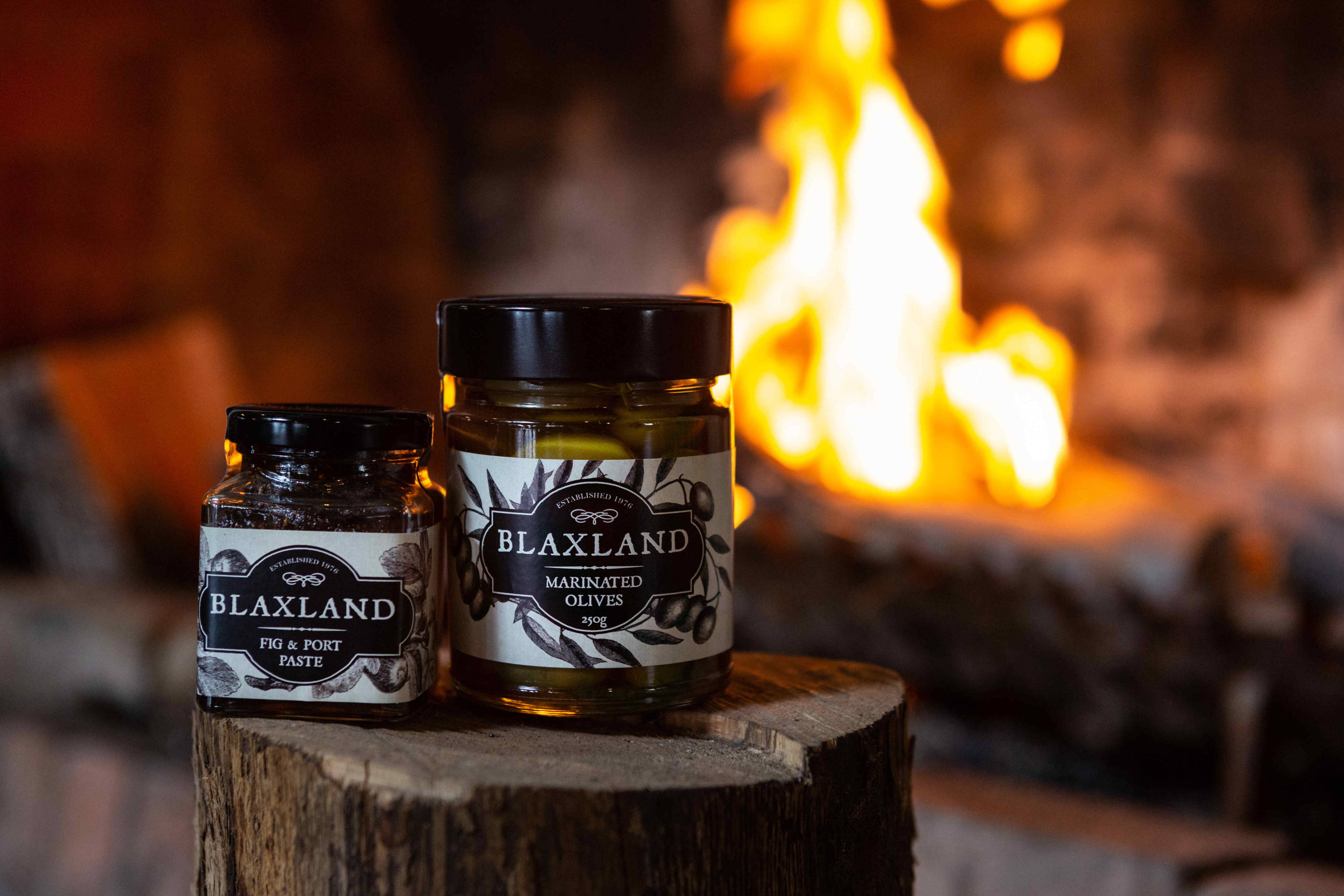 We have introduced a Takeaway menu at Blaxland's
This is available Fridays, Saturdays and Sundays from 12 noon – 4pm.
Alcohol can be served "OPENED" to take away guests who are sitting at our "outdoor" tables only, guests must stay seated at all times, however, off site take away beverages are only soft drink and water, as we do not have an Off License.
Please call 4998 7550 or attend Blaxland Inn. Please be considerate to other diners and busy service times.
What a fantastic way to arrive at Blaxland Inn
Some of our happy customers travelling in style in their very own Horse Drawn Carriage from Hunter Valley Horses.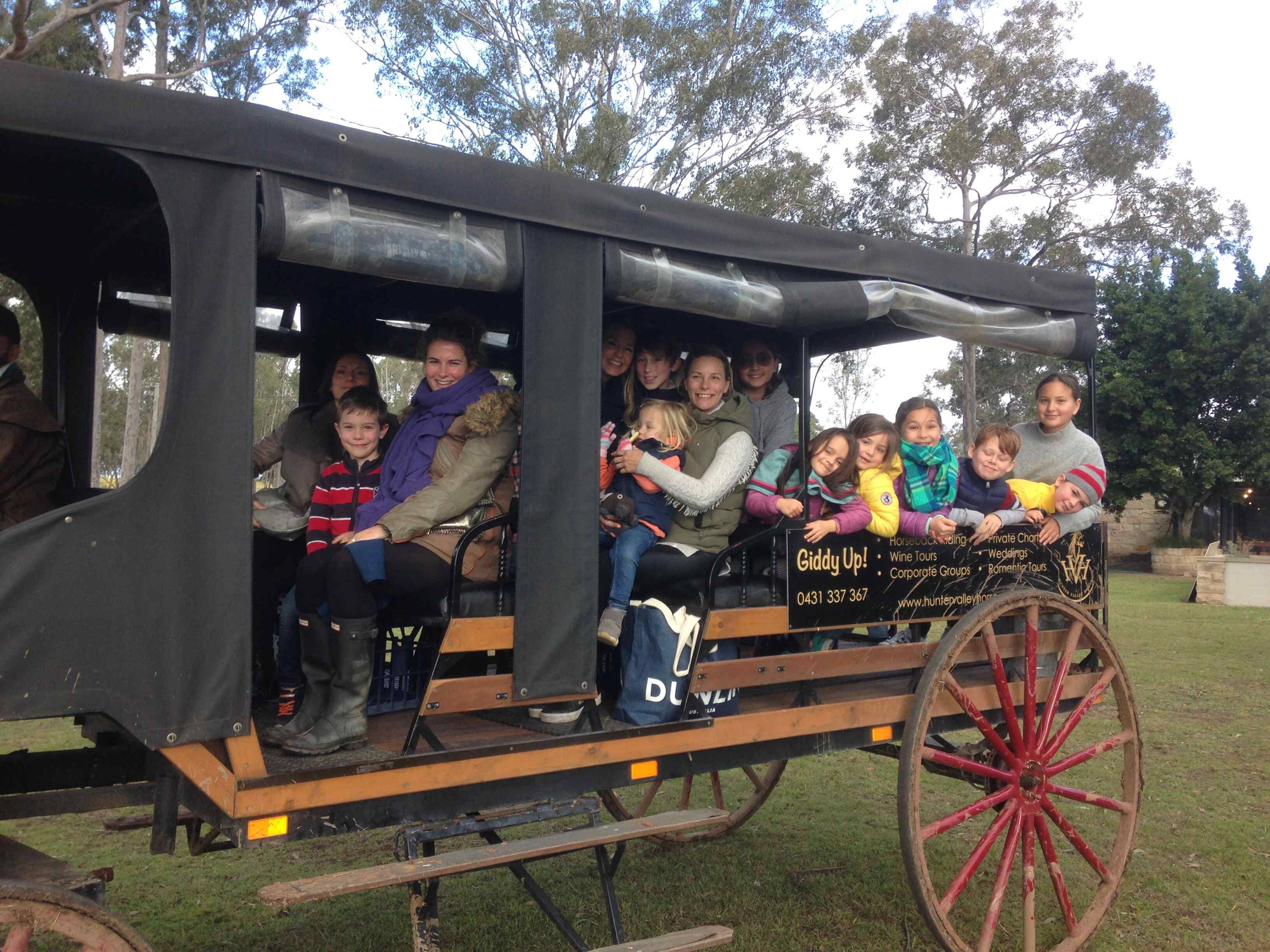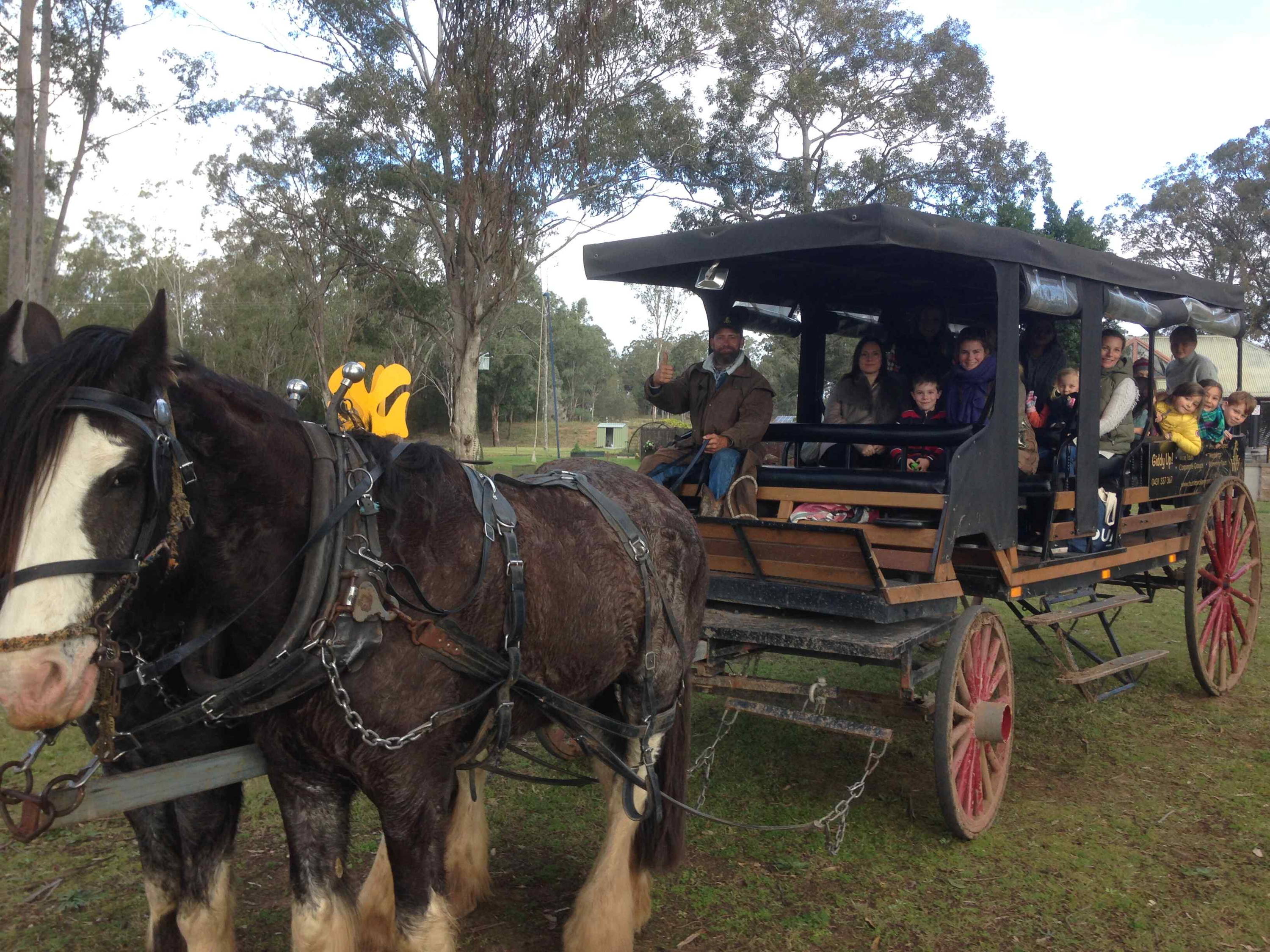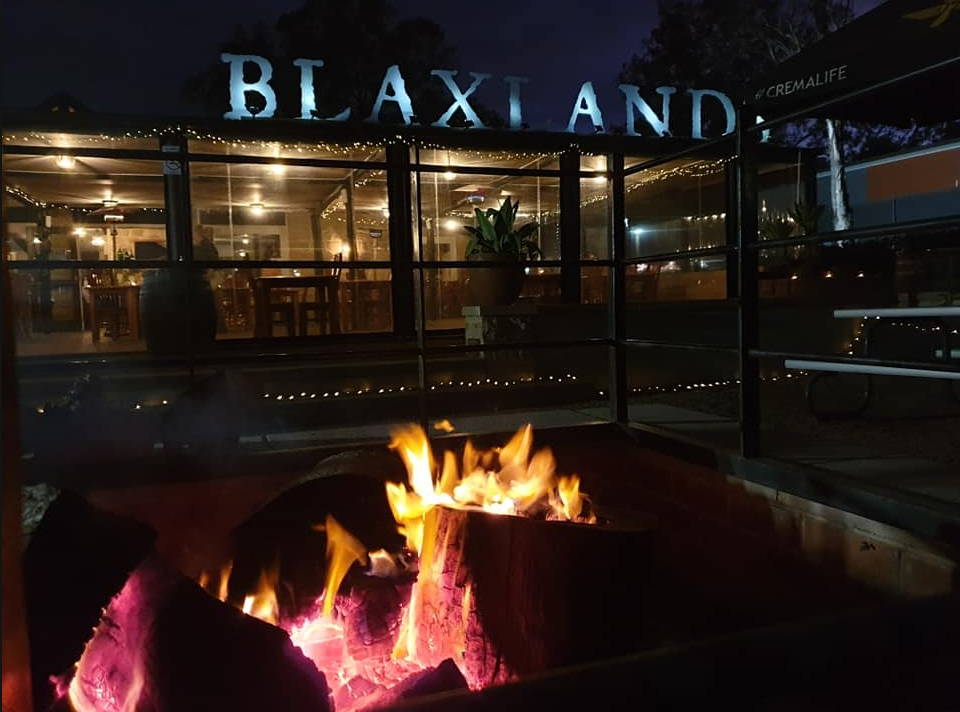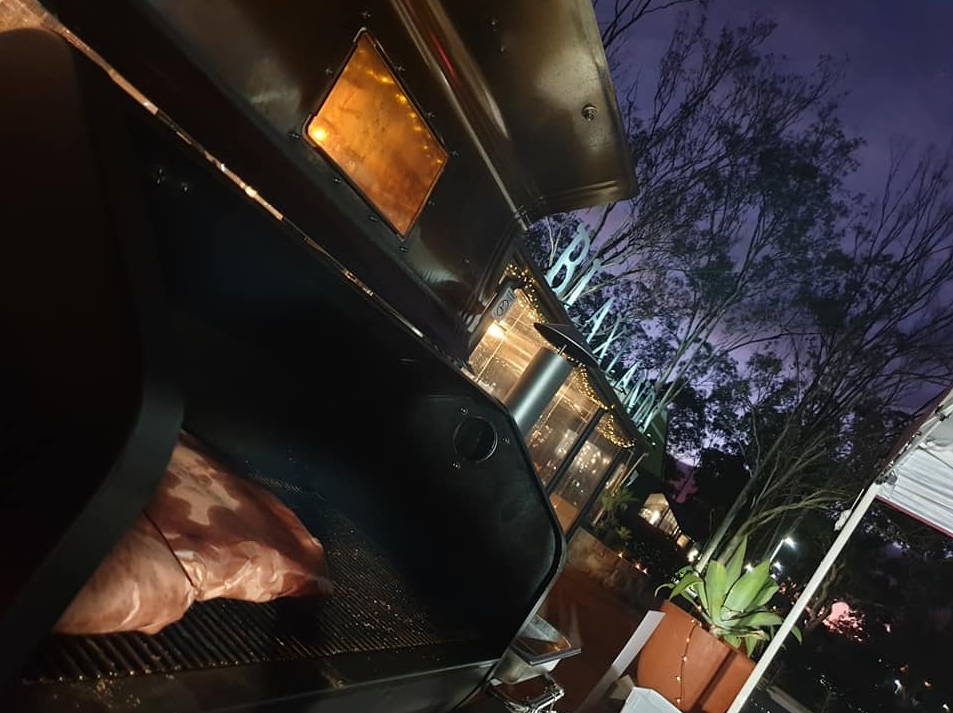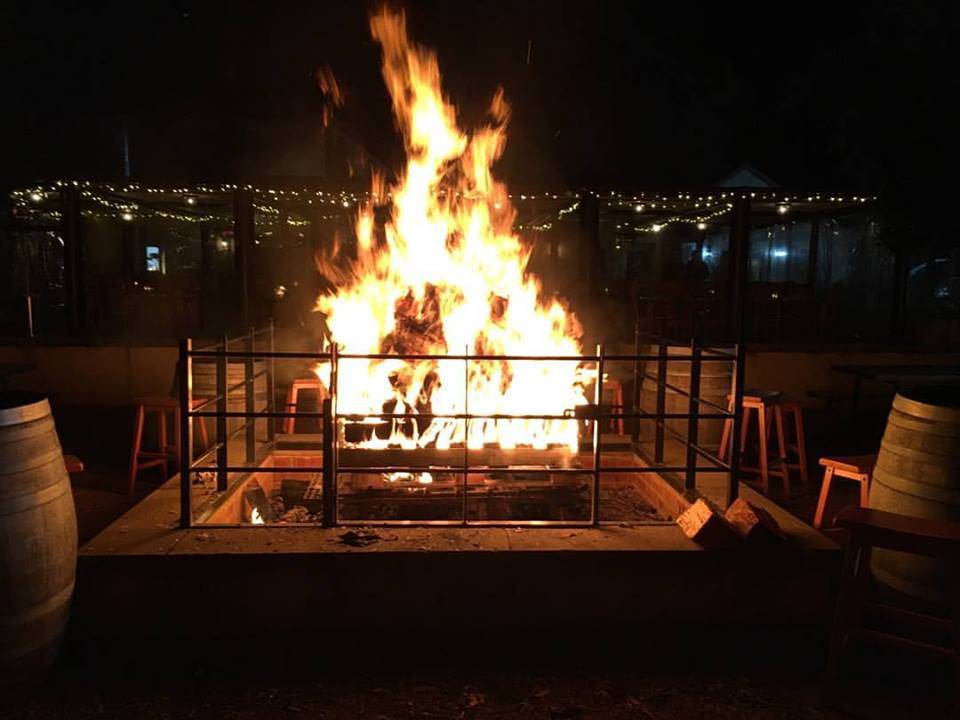 famous for our steak, boutique wines and country hospitality
Bookings for our courtesy vehicle must be made by calling 4998 7550.
Transfers must be within a 10 minute radius of Blaxland Inn.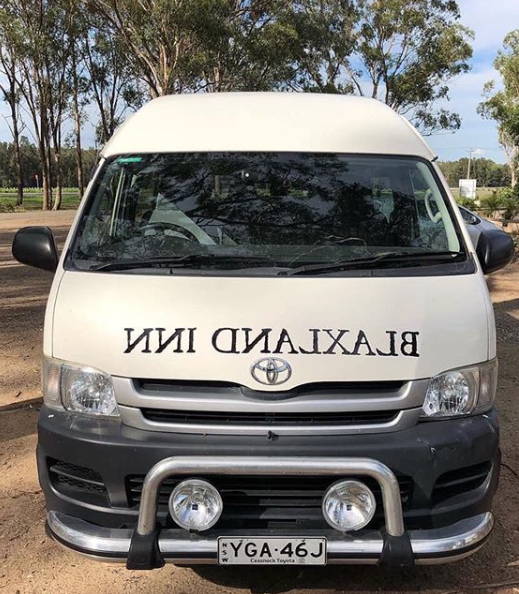 BEEP BEEP!! Staying in the valley this weekend but can't decide who's turn it is to be the designated driver ?
Blaxland Inn has you covered with our local pick up and drop off courtesy vehicle, all you need to do is give us a call on 02 4998 7550 and make your reservation for dinner and then we will give you the courtesy vehicle's contact to arrange your pick up.
Bookings are essential.*

*Transfers must be within a 10 minute radius of Blaxland Inn.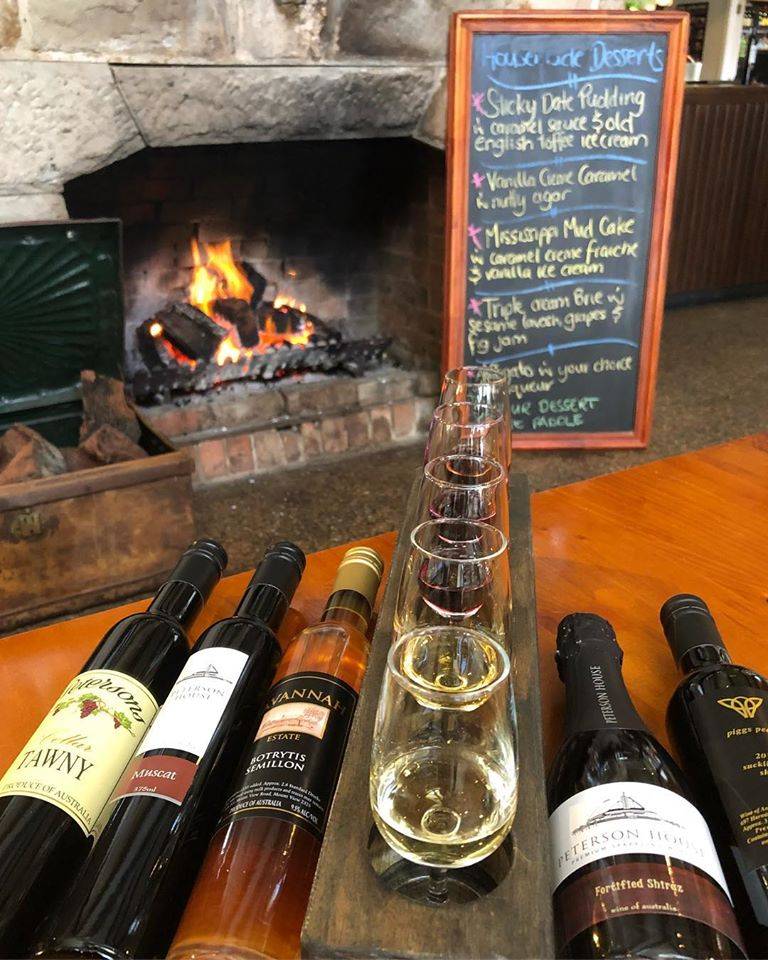 Blaxland Inn is known for its hearty meals friendly staff and country comfort atmosphere.
Blaxland Estate is a 28 acre property on Broke Road in Pokolbin, the heart of the Hunter Valley Wine Region.

Originally named Blaxland's Barn and erected in 1976 by Christopher Barnes AM Blaxland's was built using sandstone bricks from the original Blaxland's homestead in Broke. Some of the bricks with the convict prints are still visible inside the building.
Blaxland's was one of the first few restaurants in the Pokolbin area and has been trading continuously since.

Blaxland Inn is famous for its classic country comfort. Relax and enjoy an all-round experience of food, boutique wines and craft beers.Open for lunch and dinner seven days a week, Blaxland Inn is the perfect place to stop and enjoy what the Hunter Valley has to offer.
Winter time in the Valley can be quite cold but at Blaxland Inn it's a place you want to be. You can warm yourself by our gorgeous fire and listen to the crackles of the wood whilst enjoying a sumptuous signature homemade pie. It's the perfect winter spot for you and your family. Sit inside or enjoy an evening under the stars next to our outside fire pit.
Don't forget that we offer a local courtesy bus for all our guests within a 10 minute radius. The bus seats up to 11 people and is available for pick up and drop off seven days a week from 6pm. This service is not offered at a lot of venues so it's in demand, please call us to book your spot!
Our wine list is extensive offering local boutique wineries to showcase their wine plus we pride ourselves on having numerous offerings of craft beer available.
Our dining rooms offer a lot of space for small intimate dinners up to large groups. We also have a private dining room seating up to 36 people so you can have a delicious well priced meal and great ambience whilst enjoying your lunch or dinner with your party.
Enjoy a bit of Live Music with your meal, come join us every third Friday night of the month and chill out to the vibes.
Blaxland Inn welcomes you to dine with us at our country estate. Bring your friends, family, corporate group or function and immerse yourself in the world of good food and wine.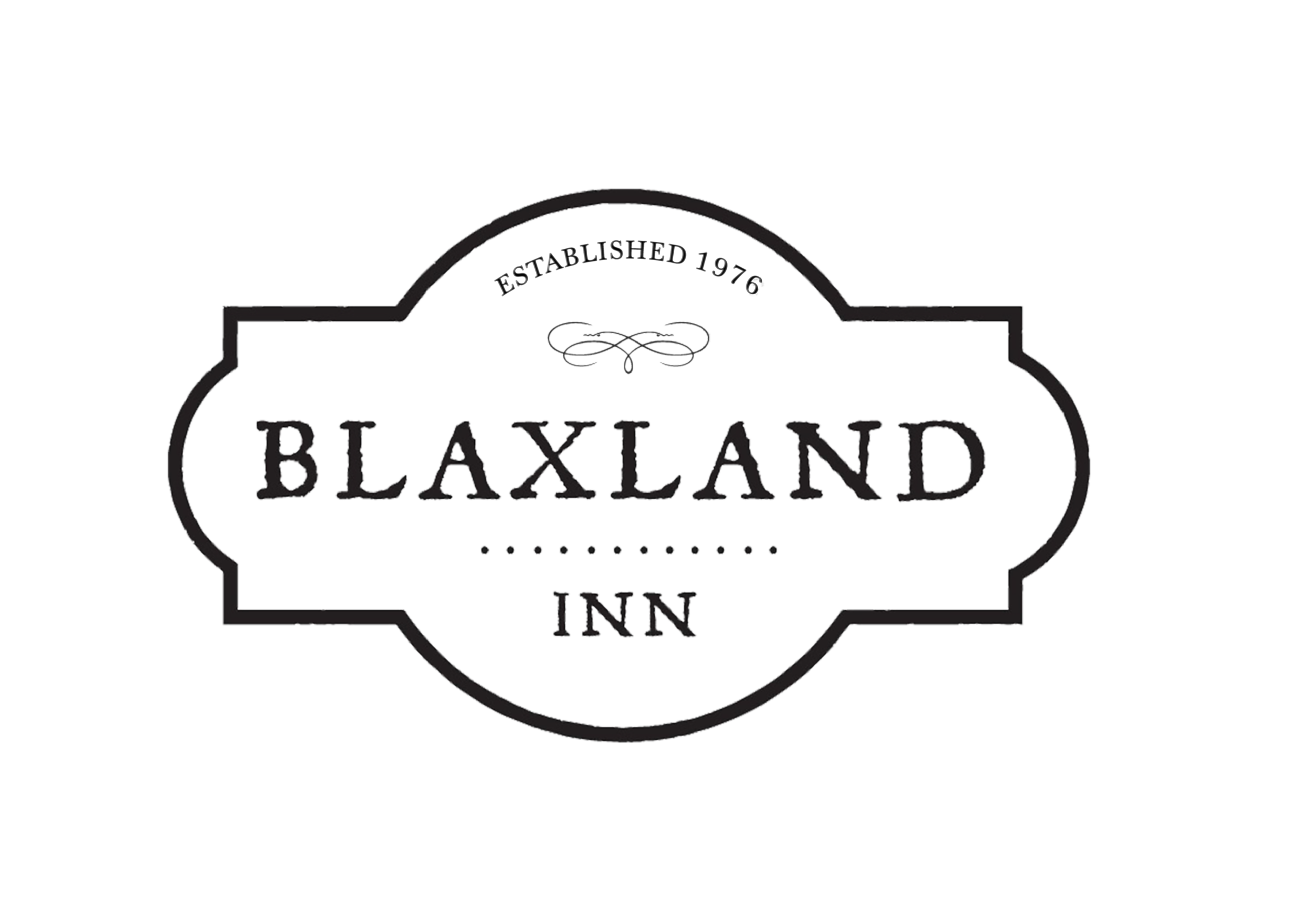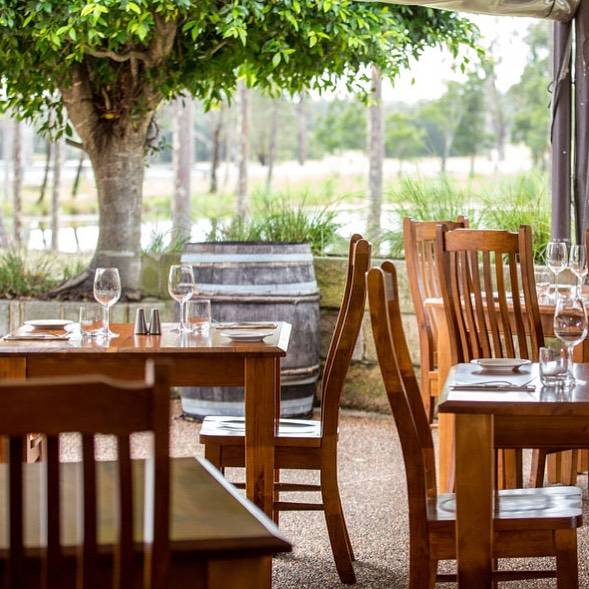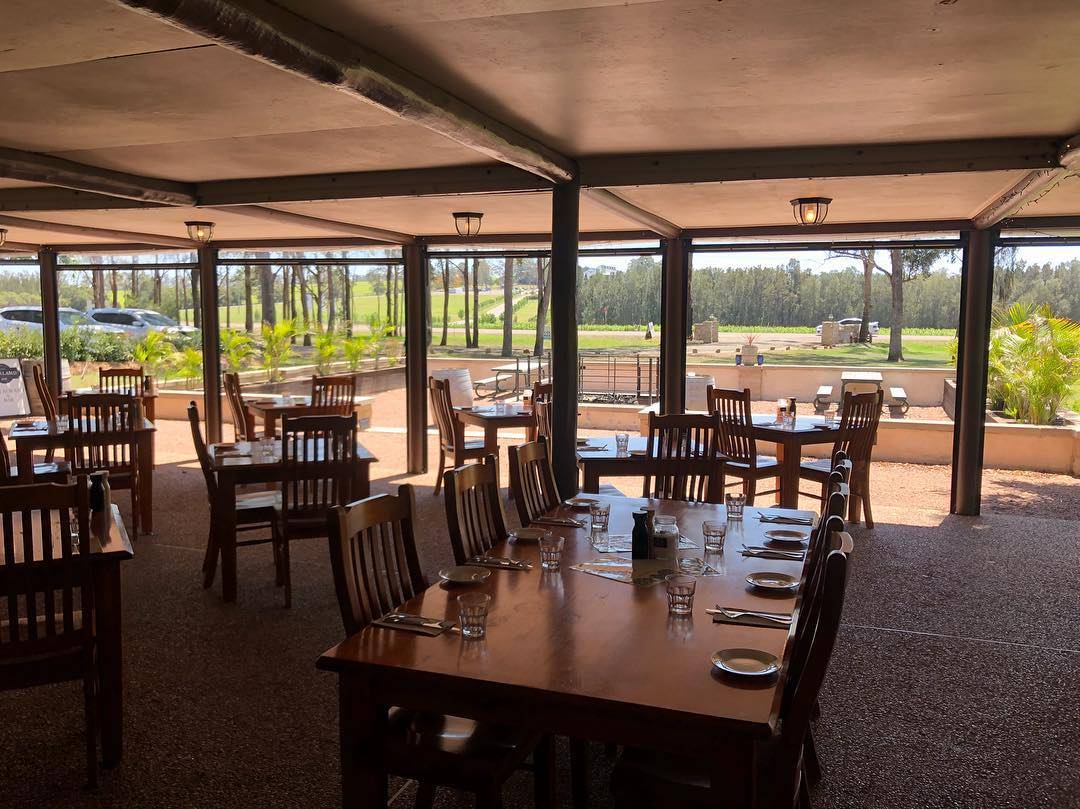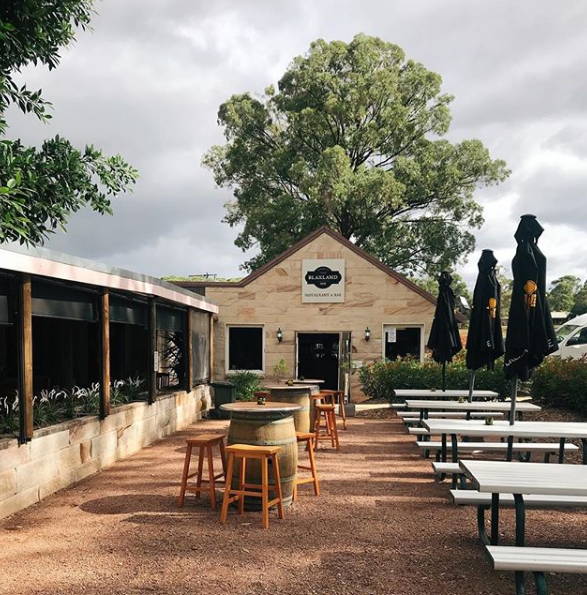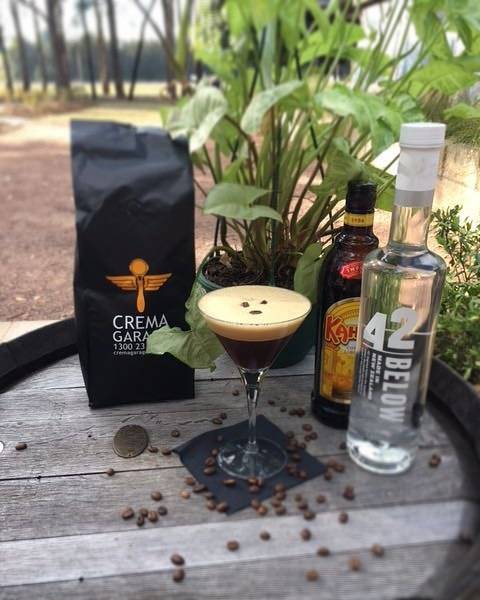 join our mailing list to receive the latest offers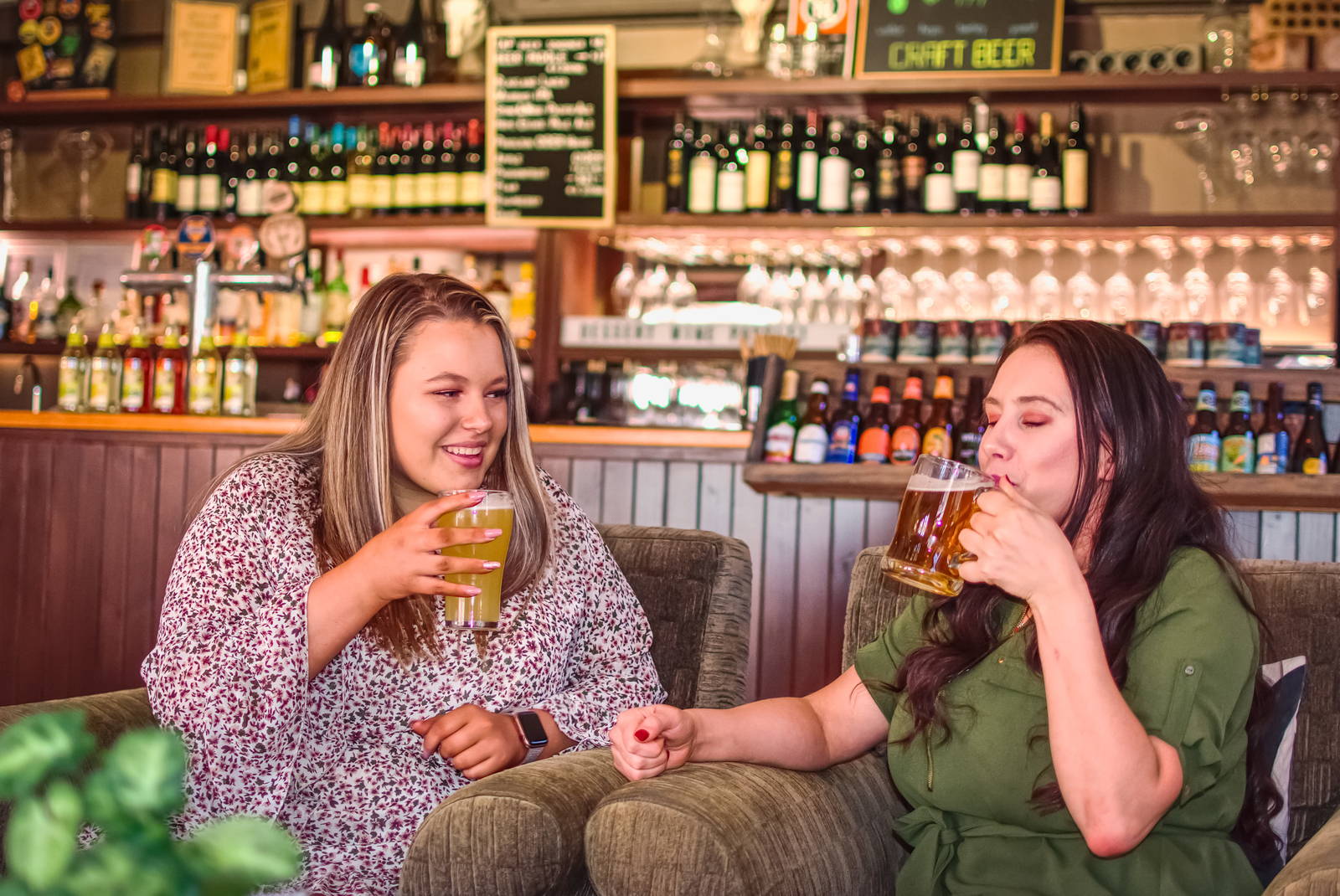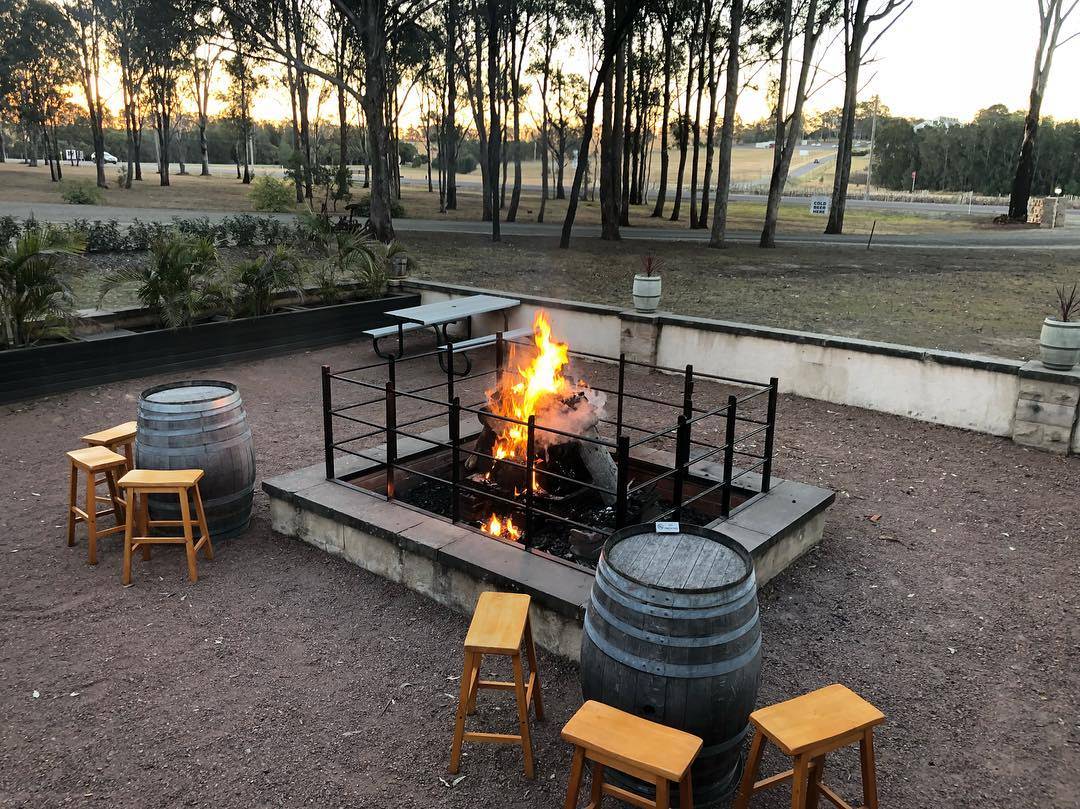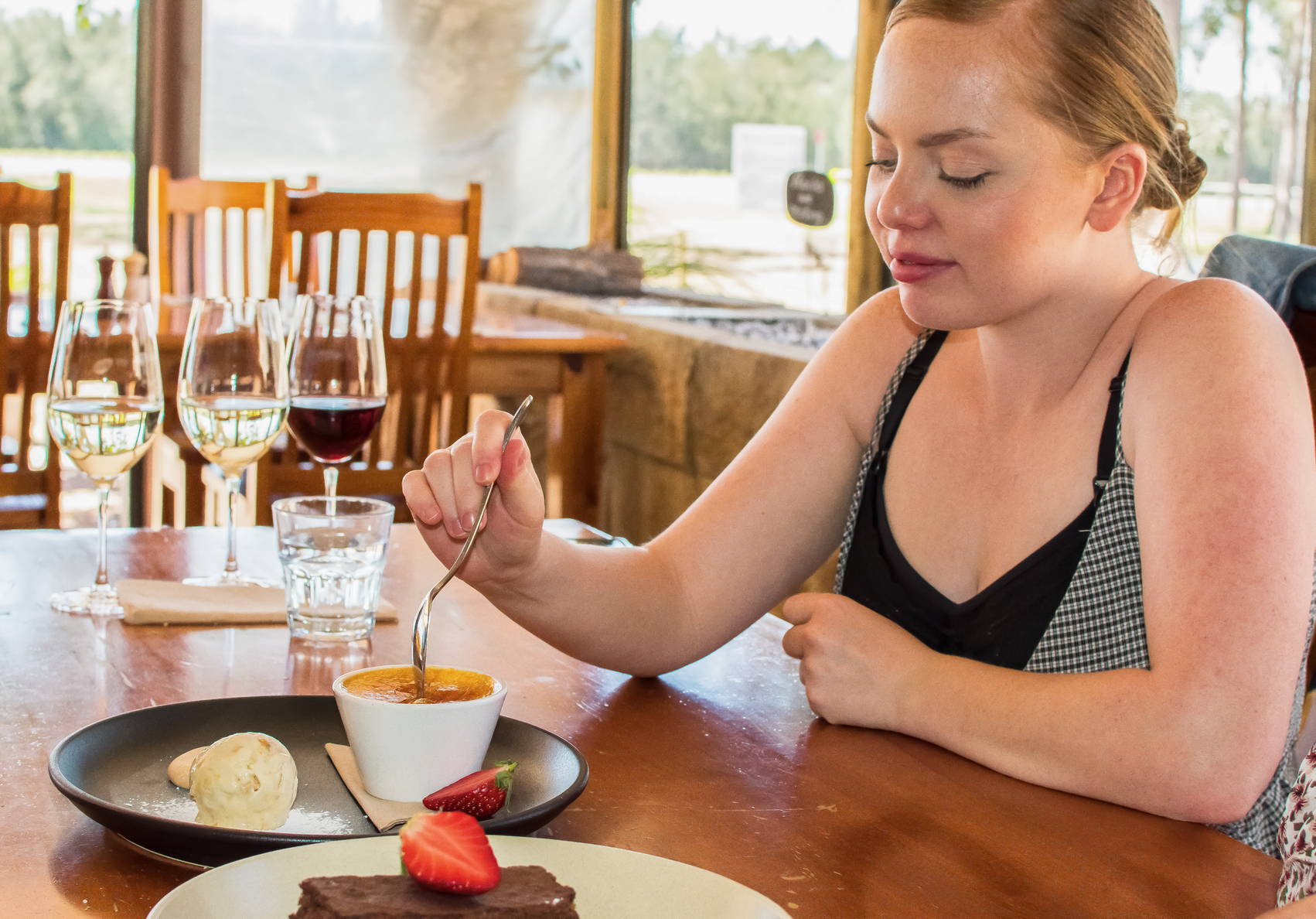 meet the rest of our family