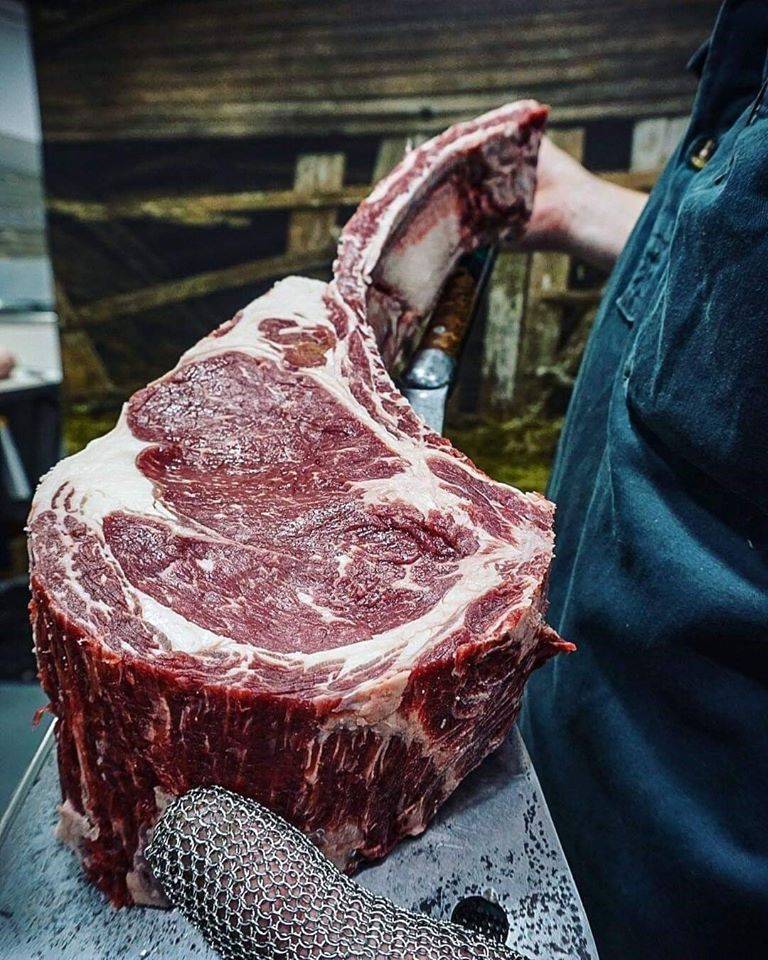 are you a lover of great beef?
Do you enjoy a relaxed yet professional dining experience?
Well Blaxland Inn is the place for you.
We have got our hands on something very special for the weekend of the 29th November.
We have organised some Rangers Valley Black Onyx Tomahawk steaks.
These gorgeous cuts of meat are from one of the premiere beef regions in Australia.
These steaks will be about 2kg each and designed for a group of four to share as a special dinner.
We will be offering these steaks at $200, beautifully cooked by our highly skilled chefs.
For that great price you will get your steak, two sides, two sauces and a bottle of Blaxland Shiraz.
This is a perfect dinner option for groups of four. This is a rare opportunity to try some of the best beef you can get in Australia.
These will be available in limited numbers until sold out.
If you would like to reserve one for your group that can easily be organised by making a booking and paying a small deposit to lock in your group.
If you do make a booking we will also throw in a house beer for the four of you as well!
We look forward to seeing you all very soon for a delicious dining experience.